Resources for the Covid-19 Pandemic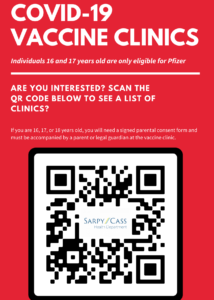 During this trying time of dealing with the Covid-19 virus, we want parents and families to have all the information and resources that they need.
Covid Vaccines
In order to increase the safety of everyone in school, we encourage all students and families to receive a Covid vaccine.
Other Resources
Please take a look at our ​​Return to School Plan.
We invite you to read the Letter to Parents from the Archdiocesan Superintendent of Schools.
All varsity and lower level events/games in the main gym are streamed on our Gross Catholic Cougars YouTube page. Just search for "Gross Catholic Cougars" or follow the link… https://www.youtube.com/c/GrossCatholicCougars/videos
Here is the Hybrid Learning Schedule and the Remote Learning Schedule, just in case we need to move to that status.
Do you know the Three Cs for protecting during COVID?
View the Sarpy/Cass Health Department COVID-19 Risk Dial (for the entire area).
View the Sarpy/Cass Health Department Dashboard
CDC Recommendations
Get Vaccinated
Once you are fully vaccinated, you may be able to start doing some things that you had stopped doing because of the pandemic.
You should get a COVID-19 vaccine when it is available to you.
Wear a mask
Masks should be worn in addition to staying at least 6 feet apart, especially around people who don't live with you.
Wear your mask over your nose and mouth and secure it under your chin.
Stay 6 feet away from others
Stay at least 6 feet (about 2 arm lengths) from other people.
Remember that some people without symptoms may be able to spread virus.
Avoid crowds and poorly ventilated spaces
Avoid indoor spaces that do not offer fresh air from the outdoors as much as possible.
Being in crowds like in restaurants, bars, fitness centers, or movie theaters puts you at higher risk for COVID-19.
Wash your hands often
Wash your hands often with soap and water for at least 20 seconds especially after you have been in a public place, or after blowing your nose, coughing, or sneezing.
If soap and water are not readily available, use a hand sanitizer that contains at least 60% alcohol.
Cover coughs and sneezes
Always cover your mouth and nose with a tissue when you cough or sneeze or use the inside of your elbow and do not spit.
Then throw used tissues in the trash, and immediately wash your hands with soap and water for at least 20 seconds.
Clean and disinfect
Clean AND disinfect frequently touched surfaces daily.
This includes tables, doorknobs, light switches, countertops, handles, desks, phones, keyboards, toilets, faucets, and sinks.
If surfaces are dirty, clean them. Use detergent or soap and water prior to disinfection. Then, use a household disinfectant.
Monitor Your Health Daily
Be alert for symptoms. Watch for fever, cough, shortness of breath, or other symptoms of COVID-19.
Take your temperature if symptoms develop.
Flu Resources
The Douglas County Health Department is now administering the 2020-2021 Influenza vaccine to all individuals (regardless of insurance status) at NO CHARGE! Call (402) 444-6163 for questions or further information.