Join Us at Celebration – April 24, 2021
Silent Auction 
Bid now. The Silent Auction is here! Click the button to register.
Buy a Gold Cup Ticket
Let's set a record in sales this year!
CeleBration plays an important role in Gross Catholic's ongoing commitment to deliver excellent education to over 400 young men and women, keeping tuition affordable and providing over $1.7 million in annual financial assistance to over 80% of our families.
Early Events April 17
12 PM · Silent Auction opens for bidding
12 PM · Fund A Need opens (through May 1st)
CeleBration Live April 24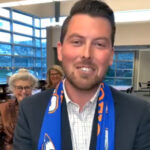 12 PM · Live Auction opens
7 PM · Live stream on YouTube and Facebook begins
The live stream includes student videos, special guests, the presentation of the Dux Esto award, and the $10,ooo Gold Cup drawing. You do not want to miss this!
9 PM · Live Auction closes
10 PM · Silent Auction Closes
How Can You Help?
This year's winner will have many chances to win cash prizes of $10,000, $5,000, $2,500, $1,500 and $1,000! PLUS, we will have an Early Bird drawing on March 24th for $1,000. That's six chances to win CASH!
Click HERE to purchase Gold Cup ticket with your debit card – discount available for multi purchased tickets
Families who do not participate will have $100 charged to their tuition bill.
Donate Auction Items
Donate a gift or make a monetary donation to support the auction. Gifts of all varieties are needed and appreciated! Not sure what to donate? Click HERE to see our "Wish List". Items are due by April 16th.
Advertise in the event program
Advertise your business on the mobile bidding auction website A variety of opportunities are available for businesses of all sizes.  Click HERE to advertise with us. Advertising deadline is April 9.
---
About Gross Catholic
One of Nebraska's premier private schools, Gross Catholic High School is a faith and family-based community committed to developing Christian leaders through academic excellence in the Marianist tradition. Recognized locally for its outstanding education, welcoming atmosphere, competitive sports programs, engaging activities, robust faith, and boundless service work, Gross Catholic has energized the Omaha area for over 50 years. Gross Catholic recently received the KVSS Radio Superstar School Award and the Omaha World-Herald Omaha's Choice award for private schools.
To discover the Gross Catholic difference, contact us at 402.734.2000 or visit our Admissions page.