New Coaches for Various Openings
New coaches! It's spring, and that means new growth! Gross Catholic is growing its coaching staff with these wonderful and talented individuals.
Varsity Boys Basketball Head Coach: Mr. Terrance O'Donnell '98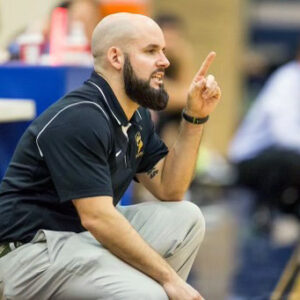 Gross Catholic recently hired Mr. Terrence O'Donnell '98 as Assistant Athletic Director. He will also serve as Interim Head Coach of Varsity Boys' Basketball for the 2022-2023 season. O'Donnell has extensive experience in playing and coaching basketball at the intermediate (St. Joan of Arc), secondary (South HS, Bryan HS), and collegiate (Bellevue U.) levels. Currently, he serves as Athletic Director at St. Joan of Arc where he coordinates physical education for the Dual Language Academy in the Consortium of the Archdiocese of Omaha. Additionally, this spring he will complete a master's degree in Educational Leadership at UNO. O'Donnell enjoys triathlon training and mountain biking, practices mindfulness and yoga, and is an avid adventure traveler.
Varsity Cheerleading Head Coach: Ms. Holly Pospichal '18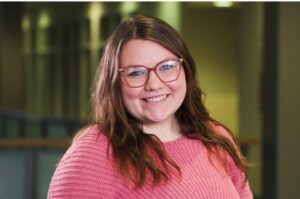 Ms. Holly Pospichal is a proud alumna from the class of 2018. After graduating from Gross Catholic, she attended the University of Nebraska – Lincoln. More recently Pospichal moved back to Omaha to attend UNO as well as assist in coaching cheer. She fell in love with coaching and is very excited to coach at the high school level. Holly cheered for Gross Catholic and is honored to be named the head varsity coach for her alma mater. Cheering for Gross Catholic made a positive impact on her life, and she hopes to make a similar impact for all of the girls – present and future. When Ms. Pospichal is not coaching, she works as a data entry specialist for Buildertrend.
Varsity Cross Country Head Coach: Ms. Leah Scwartz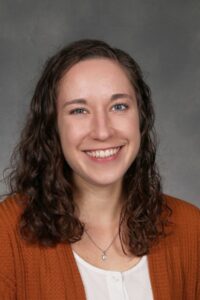 Ms. Leah Schwartz is a science teacher and is currently the assistant coach for both Cross Country and Track & Field. She came to Omaha as a part of the Magis Catholic Teacher Corps program at Creighton University, where she is currently pursuing her masters in education. Schwartz grew up in Wisconsin and graduated from the University of Wisconsin – La Crosse with a degree in Biology in December of 2020. Outside of school, she enjoys running, biking, and hiking the National Parks with her family.
Job Search
As a matter of fact, Gross Catholic is currently still searching for a few other head coaches including Girls' Volleyball, Boys' Golf and Girls/Boys' Track & Field. Review open positions.
---
About Gross Catholic
Gross Catholic, a co-educational, college preparatory high school, began its proud heritage of academic excellence rooted in the Marianist tradition in 1968. We consider ourselves one of the best Catholic schools in Omaha, Bellevue, and Papillion. The school motto Dux Esto ("Be a Leader") is at the core of its extraordinary mission, innovative spirit, and fundamental values. The school offers a challenging environment and outstanding quality of life, both in academics and co-curricular activities, with a strong focus on STREAM (Science, Technology, Religion, Engineering, the Arts, and Mathematics) education. The spirit of Christian service and giving back is part of everything the school does. Gross Catholic's top-tier status is reflected in its talented faculty, staff, and coaches who take great pride in seeing virtually every graduate head to college, often to the most prestigious domestic and international universities and service academies. Together with families and alumni, Gross Catholic forges relationships for a lifetime, helping to ready the next generation to be exemplary, principled leaders of the world.
To discover the Gross Catholic difference, contact us at 402.734.2000 or visit our Admissions page.