Online Class Schedule for Remote Snow Days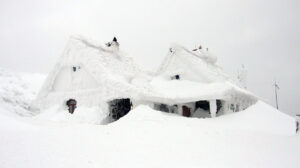 If the school declares a remote snow day, notifications are sent via social media, email, and text messages.
Furthermore, students are required to answer daily attendance questions and above all, attend each class virtually.
If a teacher is not meeting with a class during the assigned time, the teacher will post video instructions for students along with the assigned work for the day. Students are required to complete homework by the deadline assigned by each teacher.
Remote Day Schedule
1st Period, 8:30-9
2nd Period, 9:00 – 9:30
3rd Period, 9:30 – 10:00
4th Period, 10:00 – 10:30
5th Period, 10:30 – 11:00
6th Period, 11:00 – 11:30
7th Period, 11:30 – 12:00
8th Period, 12:00 – 12:30
Student Expectations
1. Each student is responsible for answering a daily attendance question in each of their classes, consequently proving to the teacher that you are present.
2. Follow the Remote Snow Day Learning Class Schedule.
3. Classes are in 30 minute increments starting at 8:30 am running through 12:30 pm.
4. Notify the teacher prior to the class if you are unable to attend, or you will be marked absent. Of course, attendance is required, just as if school were in session.
5. Each teacher holds a live zoom session for the class period, or in place of that, an instructional video in Google Classroom along with any assignments.
---
About Gross Catholic
Gross Catholic, a co-educational, college preparatory high school, began its proud heritage of academic excellence rooted in the Marianist tradition in 1968. We consider ourselves one of the best Catholic schools in Omaha, Bellevue, and Papillion. The school motto Dux Esto ("Be a Leader") is at the core of its extraordinary mission, innovative spirit, and fundamental values. The school offers a challenging environment and outstanding quality of life, both in academics and co-curricular activities, with a strong focus on STREAM (Science, Technology, Religion, Engineering, the Arts, and Mathematics) education. The spirit of Christian service and giving back is part of everything the school does. Gross Catholic's top-tier status is reflected in its talented faculty, staff, and coaches who take great pride in seeing virtually every graduate head to college, often to the most prestigious domestic and international universities and service academies. Together with families and alumni, Gross Catholic forges relationships for a lifetime, helping to ready the next generation to be exemplary, principled leaders of the world.
To discover the Gross Catholic difference, contact us at 402.734.2000 or visit our Admissions page.