Online Class Schedule for Remote Snow Days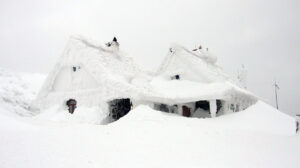 If the school declares a remote snow day, notifications are sent via social media, email, and text messages.
Furthermore, students are required to answer daily attendance questions and above all, attend each class virtually.
If a teacher is not meeting with a class during the assigned time, the teacher will post video instructions for students along with the assigned work for the day. Students are required to complete homework by the deadline assigned by each teacher.
Remote Day Schedule
1st Period, 8:30-9
2nd Period, 9:00 – 9:30
3rd Period, 9:30 – 10:00
4th Period, 10:00 – 10:30
5th Period, 10:30 – 11:00
6th Period, 11:00 – 11:30
7th Period, 11:30 – 12:00
8th Period, 12:00 – 12:30
Student Expectations
1. Each student is responsible for answering a daily attendance question in each of their classes, consequently proving to the teacher that you are present.
2. Follow the Remote Snow Day Learning Class Schedule.
3. Classes are in 30 minute increments starting at 8:30 am running through 12:30 pm.
4. Notify the teacher prior to the class if you are unable to attend, or you will be marked absent. Of course, attendance is required, just as if school were in session.
5. Each teacher holds a live zoom session for the class period, or in place of that, an instructional video in Google Classroom along with any assignments.
---
About Gross Catholic
One of Nebraska's premier private schools, Gross Catholic High School is a faith and family-based community committed to developing Christian leaders through academic excellence in the Marianist tradition. Recognized locally for its outstanding education, welcoming atmosphere, competitive sports programs, engaging activities, robust faith, and boundless service work, Gross Catholic has energized the Omaha area for over 50 years. Gross Catholic recently received the KVSS Radio Superstar School Award and the Omaha World-Herald Omaha's Choice award for private schools.
To discover the Gross Catholic difference, contact us at 402.734.2000 or visit our Admissions page.