Get Your 2023-2024 Textbooks!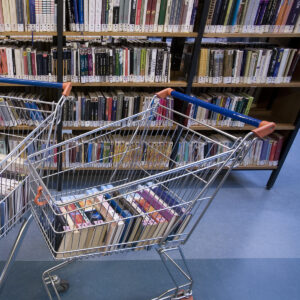 Students will need a list of classes to know which textbook to order for each course. A list is sent to families in early July.
All textbooks need to be ordered by each individual family. We do not require paper textbooks to be purchased from any particular publisher. Be sure to shop around. Use the ISBN number to search for the correct text. See below for instructions for digital texts.
Order Textbooks
Ordenar libros de texto
Instructions for Book Ordering
After selecting the link above, a Google spreadsheet will open. Follow the tabs at the bottom of the "book ordering" file. First open and read the "instruction" tab, then proceed to the grade level(s) for your student(s). Each grade level is organized by department and course numbers. Use the course numbers from your student's course request sheet to find their classes on the list. Information for any required book/instructional material is then provided for each class.
Please read all version and instruction information for each class.
How to order materials for SPANISH classes.
Some classes will give information on a textbook loan book that will be used but does NOT need to be purchased.
All Theology books have a link provided for purchase from the Sophia Institute.
Some classes are using digital books and will need to be purchased from the Savvas publisher link provided. hese include All Spanish classes and AP Biology(542).
For all other courses requiring a book use the ISBN provided to purchase from the suggested site or any online book purchasing site.
Please send all questions to textbooks@gcgmail.org.
---
About Gross Catholic
Gross Catholic, a co-educational, college preparatory high school, began its proud heritage of academic excellence rooted in the Marianist tradition in 1968. We consider ourselves one of the best Catholic schools in Omaha, Bellevue, and Papillion. The school motto Dux Esto ("Be a Leader") is at the core of its extraordinary mission, innovative spirit, and fundamental values. The school offers a challenging environment and outstanding quality of life, both in academics and co-curricular activities, with a strong focus on STREAM (Science, Technology, Religion, Engineering, the Arts, and Mathematics) education. The spirit of Christian service and giving back is part of everything the school does. Gross Catholic's top-tier status is reflected in its talented faculty, staff, and coaches who take great pride in seeing virtually every graduate head to college, often to the most prestigious domestic and international universities and service academies. Together with families and alumni, Gross Catholic forges relationships for a lifetime, helping to ready the next generation to be exemplary, principled leaders of the world.
To discover the Gross Catholic difference, contact us at 402.734.2000 or visit our Admissions page.