Get Your 2021-2022 Textbooks!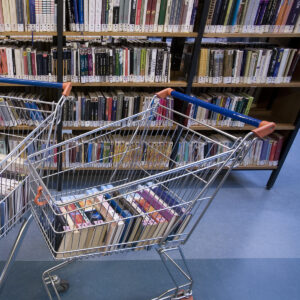 Students will need a list of classes to know which textbook to order for each course. A list was sent to families in late June. Additionally, find a list of courses on the PowerSchool app.
All textbooks need to be ordered by each individual family. We do not require paper textbooks to be purchased from any particular publisher. Be sure to shop around. Use the ISBN number to search for the correct text. See below for instructions for digital texts.
Order Textbooks
Ordenar libros de texto
Instructions for Book Ordering
After selecting the link above, a Google spreadsheet will open. Follow the tabs at the bottom of the "book ordering" file. First open and read the "instruction" tab, then proceed to the grade level(s) for your student(s). Each grade level is organized by department and course numbers. Use the course numbers from your student's course request sheet to find their classes on the list. Information for any required book/instructional material is then provided for each class.
Please read all version and instruction information for each class.
How to order materials for SPANISH classes.
Some classes will give information on a textbook loan book that will be used but does NOT need to be purchased.
All Theology books have a link and discount code provided for purchase from the Sophia Institute.
Some classes are using digital books and will need to be purchased from the Savvas publisher link provided. These include All Spanish classes, AP American Government (330), World History (313), AP World History (314) and AP Biology (542).
For all other courses requiring a book use the ISBN provided to purchase from the suggested site or any online book purchasing site.
Please contact Cris Herek at herek@gcgmail.org with any questions,
---
About Gross Catholic
One of Nebraska's premier private schools, Gross Catholic High School is a faith and family-based community committed to developing Christian leaders through academic excellence in the Marianist tradition. Recognized locally for its outstanding education, welcoming atmosphere, competitive sports programs, engaging activities, robust faith, and boundless service work, Gross Catholic has energized the Omaha area for over 50 years. Gross Catholic recently received the KVSS Radio Superstar School Award and the Omaha World-Herald Omaha's Choice award for private schools.
To discover the Gross Catholic difference, contact us at 402.734.2000 or visit our Admissions page.