Homecoming in Hollywood!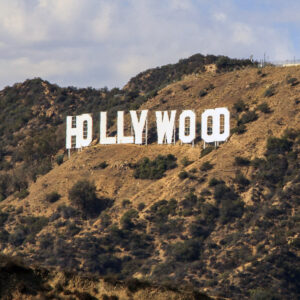 Take a trip to the movies this year at Gross Catholic's Homecoming in Hollywood!
Schedule of events!
Mr. and Mrs. Cougar Spirit Contest
The contest is held throughout Homecoming Week. If you think you have the most cougar spirit
Here's your chance to show it! Anybody can participate. Sign up during lunch period, Sept 13 – 17. Dress in your best costumes during homecoming week. Get your picture taken in the media center before 3rd period. The student body will vote for their favorite costume! Prizes will be awarded at coronation.
Sunday, Sept 19
Monday, Sept 20
No School – Cougar Golf Classic. Enjoy the day off!
Tuesday Sept 21
Alumni Giving Challenge continues
We get to pray together at Mass today!
Homecoming tickets for sale in the commons, $20 each
Homecoming in Hollywood Dress Up day
Senior Superheroes – Dress as your favorite superhero
Disney Juniors- Dress as any Disney character
Sophomores in Space – Dress in your best Sci-fi costume
Freshmen Rodeo- It's your first Rodeo, Dress in your western gear!
Sports on Tuesday
3:00 PM, Girls Golf vs Brownell-Talbot @ Miracle Hills Golf Course
4:00 PM, Cross Country in Creighton Prep Invite @ Boys Town
4:00 PM, Boys Tennis at Bellevue East
6:30 PM, Softball vs Waverly at home
7:00 PM, Volleyball vs Ralston at home
Wednesday, Sept 22
Mission Day – Watch for info from Mrs. Sweetmon
Thursday, Sept 23
Homecoming tickets for sale in the commons, $20 each
Homecoming in Hollywood Dress Up Day
Join in the Movie Magic

Everyone dress as your favorite movie character or grab your friends and dress as your favorite movie cast!
Thursday Sports
4:00 PM, Boys Tennis @ Roncalli
6:30 PM, Softball vs Duchesne at home
7:00 PM, Volleyball @ Concordia
Friday, Sept 24
Orange and Blue Day!

Everyone  show your spirit and dress in the Orange and the Blue.

Homecoming tickets for sale in the commons, $20 each
Homecoming Pep Rally at 2:26 PM
Homecoming Tailgate Party at 4 PM to 6:30 PM at Gross

2 Food Trucks with food for purchase: Javi's Tacos and Wonton Jon's
Free water and pop
Raising Canes Prize Tent – win Canes meal certificates and swag
Music, Face painting and more!
Sports on Friday
4:00 PM, Boys Tennis vs Nebraska City at Dewey
7:00 PM, Homecoming Football Game and Halftime Court Presentation, Faculty Hall of Fame, and Distinguished Alumni Award

Theme for the game is WHITE OUT!
Saturday, Sept 25th
Alumni Giving Challenge ends at midnight
Homecoming Dance

Dress Code is semi – formal
Doors open at 7:30 pm
Coronation at 8:00 pm in the auditorium
Dance – 8:30 – 10:30 pm
---
About Gross Catholic
Gross Catholic, a co-educational, college preparatory high school in Bellevue, NE, began its proud heritage of academic excellence rooted in the Marianist tradition in 1968. The school motto Dux Esto ("Be a Leader") is at the core of its extraordinary mission, innovative spirit, and fundamental values. The school offers a challenging environment and outstanding quality of life, both in academics and co-curricular activities, with a strong focus on STREAM (Science, Technology, Religion, Engineering, the Arts, and Mathematics) education. The spirit of Christian service and giving back is part of everything the school does. Gross Catholic's top-tier status is reflected in its talented faculty, staff, and coaches who take great pride in seeing virtually every graduate head to college, often to the most prestigious domestic and international universities and service academies. Together with families and alumni, Gross Catholic forges relationships for a lifetime, helping to ready the next generation to be exemplary, principled leaders of the world.
To discover the Gross Catholic difference, contact us at 402.734.2000 or visit our Admissions page.