Your Home For Education!
Gross Catholic High School has a supportive, family environment like no other. It's a warm, inviting place where students can be seen, be understood, and be themselves. Come to our Open House the second Sunday of November and see for yourself.
We're a school that throws open the doors for every student willing to learn. And when they walk across the threshold, we embrace them with exactly what they need to thrive: a house away from home, knowledge and real-world experiences, unprecedented support from teachers and peers, a haven to deepen their faith, and a clear path to leadership.
You can RSVP for our Open House right now by using the form below.
When thinking ahead to high school, one thing is certain – parents and their kids think differently.
The opposing thoughts may look a little something like this….
Parent Brain
How do we know which school is right for our child?
What is the culture of the school?
Are the academics competitive?
Will this school prepare my son or daughter for college?
Will they fit in?
Kid Brain
Will I get to use my phone at school?
What are the lunches like?
Will there be tons of homework?
Do they have the sports, activities and clubs I am interested in?
Will I fit in?
Open House Answers Questions
If only there was one event at which both parents and kids could get all their questions answered and more. Good news – open house is that event…and it's coming soon.
Join us on the second Sunday of November from 11:00 a.m. – 2:00 p.m. to hear directly from our students, faculty, administration and alumni about how your child will fit in at Gross Catholic. We can't wait to share about our opportunities in academics, leadership, athletics, activities and campus ministry. Plus, you'll get to tour our new STREAM focused innovation center and hear about our career academies.
Let us know you'll be joining us for a chance to win great prizes by filling out the form above.
And, if you just can't wait until Open House to hear about the sense of belonging at Gross Catholic, take a peek below.
Testimonials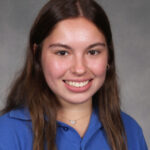 "There is a sense of community at Gross like no other. The second I walked into the door, people were asking for my name, my interests, and were genuinely interested in getting to know me. The teachers were quick to help me understand. Also getting involved, whether it be the football team, robotics club, drama, cheerleading, or anything, sets you up with friends for life.
-Cece Cronin, senior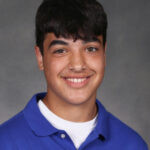 "During the first day the teachers were so understanding and nice to all of us and they are still like that today. My freshman year I decided to join the basketball team which turned out to be one of the best decisions of my life. I made new friends during this experience and I made new memories that I will never forget."
-Ben Pajnigar, senior
What You May Have Missed
Follow Us on Social Media!
Follow us on Twitter.

Like us on Facebook.

Follow us on Instagram.

Follow our mascot, Freddie Cougar, on Facebook.
---
About Gross Catholic
Gross Catholic, a co-educational, college preparatory high school, began its proud heritage of academic excellence rooted in the Marianist tradition in 1968. We consider ourselves one of the best Catholic schools in Omaha, Bellevue, and Papillion. The school motto Dux Esto ("Be a Leader") is at the core of its extraordinary mission, innovative spirit, and fundamental values. The school offers a challenging environment and outstanding quality of life, both in academics and co-curricular activities, with a strong focus on STREAM (Science, Technology, Religion, Engineering, the Arts, and Mathematics) education. The spirit of Christian service and giving back is part of everything the school does. Gross Catholic's top-tier status is reflected in its talented faculty, staff, and coaches who take great pride in seeing virtually every graduate head to college, often to the most prestigious domestic and international universities and service academies. Together with families and alumni, Gross Catholic forges relationships for a lifetime, helping to ready the next generation to be exemplary, principled leaders of the world.
To discover the Gross Catholic difference, contact us at 402.734.2000 or visit our Admissions page.