Green Living for the Cougars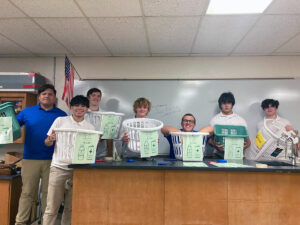 If we truly want to solve the pollution problem and go green, the most progress will be made by switching over from single-use plastics to reusable items.
Here are some suggestions for eliminating single-use plastics at school and home:
Invest in a reusable water bottle such as a Hydro Flask and do not use disposable plastic water bottles
Bring reusable silverware in your lunch box instead of using plastic silverware
Pack sandwiches and snacks in reusable containers or silicone baggies instead of plastic baggies
Keep reusable shopping bags in your car for trips to the grocery store (if you forget them, paper is a more sustainable choice than plastic)
Use Bees Wrap in place of plastic wrap
If you need to use disposable cups, choose aluminum cups instead of plastic cups
Purchase a bamboo toothbrush instead of a plastic one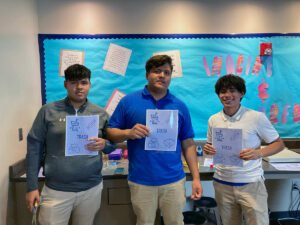 This year, the Marianist high schools across the country have committed to developing improvement plans for environmental stewardship in response to Pope Francis's call to care for creation in his encyclical Laudato Si.You may have heard that Gross Catholic's environmental science class reimplemented a schoolwide plastic and aluminum recycling program earlier this fall. Read more about Gross Catholic's improvement plan and the recycling project.
In the process of researching plastic recycling, the environmental science students learned that plastic recycling is really not a long-term solution for reducing pollution and waste. Rather than being truly being recycled, plastic is "downcycled." This means that it cannot be used to remake the same product over and over. After it is recycled once or twice, it goes to the landfill.
What You May Have Missed
Follow Us on Social Media!
---
About Gross Catholic
Gross Catholic, a co-educational, college preparatory high school, began its proud heritage of academic excellence rooted in the Marianist tradition in 1968. We consider ourselves one of the best Catholic schools in Omaha, Bellevue, and Papillion. The school motto Dux Esto ("Be a Leader") is at the core of its extraordinary mission, innovative spirit, and fundamental values. The school offers a challenging environment and outstanding quality of life, both in academics and co-curricular activities, with a strong focus on STREAM (Science, Technology, Religion, Engineering, the Arts, and Mathematics) education. The spirit of Christian service and giving back is part of everything the school does. Gross Catholic's top-tier status is reflected in its talented faculty, staff, and coaches who take great pride in seeing virtually every graduate head to college, often to the most prestigious domestic and international universities and service academies. Together with families and alumni, Gross Catholic forges relationships for a lifetime, helping to ready the next generation to be exemplary, principled leaders of the world.
To discover the Gross Catholic difference, contact us at 402.734.2000 or visit our Admissions page.