Stay Informed with Parent Paws
Welcome to Parent Paws, your weekly source of information for parents during the school year! You can find it in the News section of our website every Friday.
From The Principal
Wow!! What a year it has been. We want to thank the seniors for their leadership and hard work for the past 4 years. We wish them the best of luck on the next phase of their lives and always remember, "Once a Cougar, Always a Cougar".
Final exams for grades 9 thru 11 are May 22nd, 23rd & 24th. Once students are done with their finals, they can leave. Please see the schedule and additional information now.
Lastly, we want to thank each and everyone of our families for their continued support and dedication to our school community. Without your support and help, we wouldn't be able to keep things moving along.
Summer office hours will be from 8 AM – 2 PM Monday through Thursday. The office will be closed outside those hours including Fridays. Please feel free to call if you need anything.
Announcements
Learn more about Nebraska State 4-H Camps now.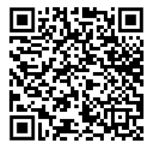 Only 10 2022-23 yearbooks remain! Reserve your copy soon at yearbookforever.com.
Please scan the QR Code on the right for Summer Football Schedule (10th-12th Grade Players).
You can find the May Catholic Charities mental health newsletter now.
Congratulations to this week's $50 Booster Club Calendar winner Karen Connelly!
Business Office
Work Study assignments have been emailed out to all families that were accepted into the program. We had over 260 students apply, with only 200 spots available. If you did not receive an email confirmation then you are on a "wait list". Please email any questions to: workstudy@gcgmail.org
Tuition accounts that are past due will be receiving a request to meet with the business office. Accounts need to be current before finalizing enrollment for the 2023 – 2024 school year.
2023 – 2024 Gross Catholic tuition agreement and payment plan schedules will be arriving soon via the method that you selected on FACTS. Most will be emailed as requested and the rest will be mailed. The email will come from FACTS Management Company and the subject will be "Gross Catholic High School Payment Plan Confirmation". For questions please reach out to: tuitionassistance@gcgmail.org CLICK HERE for details to help with your review of the Payment Plan.
Thank You for Reading Parent Paws
Finally, we want express our gratitude to you for reading this week's edition of Parent Paws!  Stay up to date on all that is happening by going to our News section.
What You May Have Missed
Follow Us on Social Media!
---
About Gross Catholic
Gross Catholic, a co-educational, college preparatory high school, began its proud heritage of academic excellence rooted in the Marianist tradition in 1968. We consider ourselves one of the best Catholic schools in Omaha, Bellevue, and Papillion. The school motto Dux Esto ("Be a Leader") is at the core of its extraordinary mission, innovative spirit, and fundamental values. The school offers a challenging environment and outstanding quality of life, both in academics and co-curricular activities, with a strong focus on STREAM (Science, Technology, Religion, Engineering, the Arts, and Mathematics) education. The spirit of Christian service and giving back is part of everything the school does. Gross Catholic's top-tier status is reflected in its talented faculty, staff, and coaches who take great pride in seeing virtually every graduate head to college, often to the most prestigious domestic and international universities and service academies. Together with families and alumni, Gross Catholic forges relationships for a lifetime, helping to ready the next generation to be exemplary, principled leaders of the world.
To discover the Gross Catholic difference, contact us at 402.734.2000 or visit our Admissions page.