All of Our Alumni Are Amazing!
Our Distinguished Alumni Award is presented each year to an alumnus who has continued to promote our school spirit and demonstrate dedication to our motto, Dux Esto. Gross Catholic is fortunate to have so many amazing alumni living as leaders, not only in the Cougar Community, but also within our city, country and world. The candidates are nominated by their peers for this honor.
May we present the nominees for the 2022 Distinguished Alumni Award.
Mike Filipowicz '73
Michala (D'Ercole) Jacobson '90
Robert Greenhagen DPM '98
Lynn (Strachota) Sorich '82
Bridget (Goldsmith) McKee '94
Mike Filipowicz '73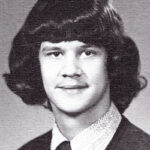 Mike Filipowicz, better known as Coach Flip, Flipper or just Flip, has been a staple at Gross Catholic in many ways. As a coach in the football program, he has been a staple working with the defense. He was instrumental in helping the Cougars win the 2012 State Title and has served as both a defensive coordinator and a linebacker coach for 20+ years. His pregame speeches are probably the most memorable for all Cougar alumni, motivating and challenging athletes before big games! His knowledge and approach to the game are second to none. Mike still serves as a linebackers coach for Gross Catholic.
Mike began coaching baseball at Gross Catholic in 1989. He capped a 31 year coaching career in 2020. During his time as head coach, his team earned the Class A State Legion Championship in 2003 and two Class B State Championships in 2009 and 2010. He ended his career with more than 1200 baseball victories.
Mike and his wife Michele (Morin) '72 have been longtime supporters of Gross Catholic and volunteered as co-chairs for CeleBration in 2019.
Michala (D'Ercole) Jacobson '90
Michala (D'Ercole) Jacobson was active in athletics, student council and faith life while at Gross Catholic. She graduated in 1994 from  the College of Saint Mary  in Omaha majoring in Elementary and Early Childhood Education and was on the college softball team. She also obtained her coaching endorsement from UNO. She then went on to receive her Master's degree in Educational Leadership from Doane University. Michala has been in the field of education for over 25 years as a teacher, administrator and coach. Michala is also an NAIA Champions of Character Certified Presenter. While coaching softball at College of Saint Mary she led her team to the NAIA National Tournament.
Most recently Michala was the Gross Catholic Admissions Director and Head Varsity Softball Coach from 2014 – 2020. While at Gross Catholic, she helped recruit over 500 students and also led the varsity softball team to two District Championships and two State Tournament appearances. Michala and her husband Chris have three daughters Ashley '17, Emily '18 and Rachel '20 who all graduated from Gross Catholic. They have a 6-year-old son Noah who was born with Down Syndrome which has led her to become an advocate for those with Down Syndrome. She volunteers and supports the Down Syndrome Alliance of the Midlands, is a Tom Osborne TeamMate Mentor and serves on the College of Saint Mary Alumnae Athletic Board.
Robert Greenhagen DPM '98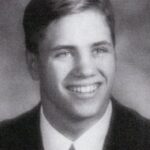 Robert Greenhagen is the co-owner of the Foot and Ankle Center of Nebraska and Iowa, an adjunct clinical instructor for CPMS and a longtime preceptor for podiatric medical students. He is the section chief of the department of podiatric surgery and the department of wound care at the Veterans Administration Nebraska-Western Iowa Health Care System and co-chair of the podiatry department of VISN 23: VA Midwest Health Care Network, which serves more than 440,000 enrolled veterans in 10 Midwestern states. Robert was recently awarded the 2022 College of Podiatric Medicine and Surgery Alumnus of the Year.
Robert is very generous with his time and talents in the community. He regularly volunteers his services at the Open Door Mission and with the Special Olympics.
Robert and his wife Nicole have four children. Their oldest son is currently a sophomore at Gross Catholic. Robert and his wife Nicole have generously supported programs including the Gross Catholic soccer program and Dux Esto Drama for more than six years. Robert actively recruits new families to our school as he goes about his day-to-day routines.
Lynn (Strachota) Sorich '82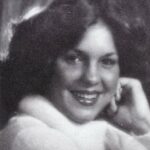 Lynn (Strachota) Sorich moved to Omaha from Illinois as a sophomore and has had the Gross High Spirit ever since. She was the Decoration Chair for one of the CeleBration Events as well as helped in other capacities with a few other CeleBrations. She planned all but one of her Class of '82 Reunion Events (Celebrating 40 this year) She also maintains the class of '82 Facebook Page and tries to keep them updated on Gross Catholic and other former alumni. Even when there is not a reunion planned, Lynn still tries to get classmates together from her class as well as others from the 80's from time to time.
Lynn is a substitute teacher with the Millard School District and serves as the Girls Varsity Wrestling Coach at Millard West High School. She has been married to Dave Sorich '82 for the past 31 years and they have 3 boys Nick, Zack and Matt. In her free time she likes to craft, and hang out at their place on the river and boat.
Bridget (Goldsmith) McKee '94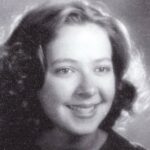 Bridget (Goldsmith) McKee4, is the owner of NoteCBD, a family run, plant medicine company. Her life goal is to educate and help humans attain wellness and improve their quality of life. Bridget has used her platform to bring attention to the sick residents of Nebraska that seek legal medical cannabis and other natural remedies. She proudly partners with other Gross Catholic alumni and is a seasoned leader within her industry and family. Dux Esto is her lifestyle.
Who Will Win?
Join us during halftime at the Homecoming Football game on Friday, September 23th to find out who will be awarded the 2022 Distinguished Alumni Award.
What You May Have Missed
Follow Us on Social Media!
---
About Gross Catholic
Gross Catholic, a co-educational, college preparatory high school, began its proud heritage of academic excellence rooted in the Marianist tradition in 1968. We consider ourselves one of the best Catholic schools in Omaha, Bellevue, and Papillion. The school motto Dux Esto ("Be a Leader") is at the core of its extraordinary mission, innovative spirit, and fundamental values. The school offers a challenging environment and outstanding quality of life, both in academics and co-curricular activities, with a strong focus on STREAM (Science, Technology, Religion, Engineering, the Arts, and Mathematics) education. The spirit of Christian service and giving back is part of everything the school does. Gross Catholic's top-tier status is reflected in its talented faculty, staff, and coaches who take great pride in seeing virtually every graduate head to college, often to the most prestigious domestic and international universities and service academies. Together with families and alumni, Gross Catholic forges relationships for a lifetime, helping to ready the next generation to be exemplary, principled leaders of the world.
To discover the Gross Catholic difference, contact us at 402.734.2000 or visit our Admissions page.